Lane Harper a Police Officer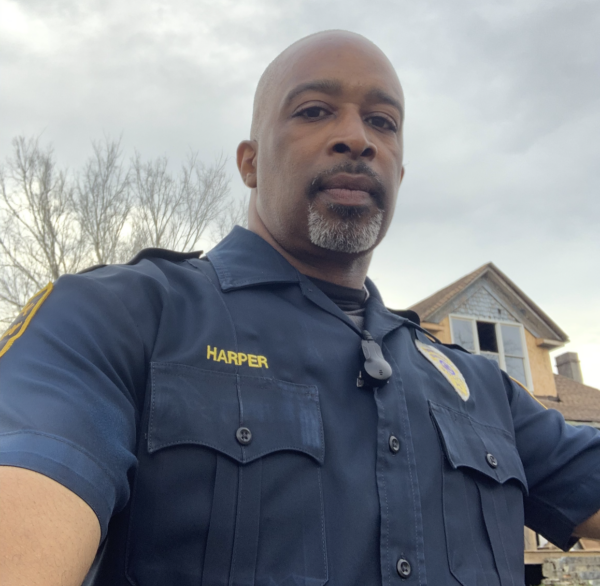 After years of funding his own acts of service Harper created The Power of Life Foundation a nonprofit organization. Since the onset of COVID-19 the foundation's goal has been focused on helping the population with flattening the the curve of COVID-19, by providing free reusable cloth face masks, assisting with COVID-19 education, and providing nutritional food to help with food insufficiency. Harper is a Humanitarian that attended Alabama State University majoring in Criminal Justice, where he obtained a Bachelor's of Science Degree. Harper is currently a Police Officer serves as a Instructor/ Trainer for 20 years. Harper has been recognized for his work and his foundation efforts by several media outlets for his acts of kindness, and support in the Community.
What other characteristics has your Hero demonstrated to support this nomination?
Most recently the foundation resolved to help the children of the McCall family by providing mask, and household goods for 12 children. The McCall children lost both of their parents to COVID-19 last fall, and are raised by their Aunt in Birmingham Al.
Describe the impact of your Hero on a local, regional, national, and/or international level.
In January Harper gave back to the Smithfield Community a low-Income Community with free coats, socks, and reusable cloth face mask and religious words of wisdom. Also in February Harper gave back to his Alumni Alabama State University with a free drive through mask and food giveaway, then He went to the Church and passed out socks and boots to the First Community where they have the homeless and the Veterans.
Is there anything else about your Hero that you would like the committee to consider?
Lane Harper also came back to Birmingham and delivered Under Armor boots to the First Responders in Birmingham, and Also the Officers he patrols with in the East Precinct.